Howard Dinits the Broker owner of Dinits Realty is always striving to provide the best customer service.
Today we are proud to announce that we have added some new data fields to all listings in Maui, Molokai and Lanai.
You will find the most up to date data including Listing Status and Days on Market.
You can now Search
Maui Real Estate For Sale by Price
Please try the 1 click search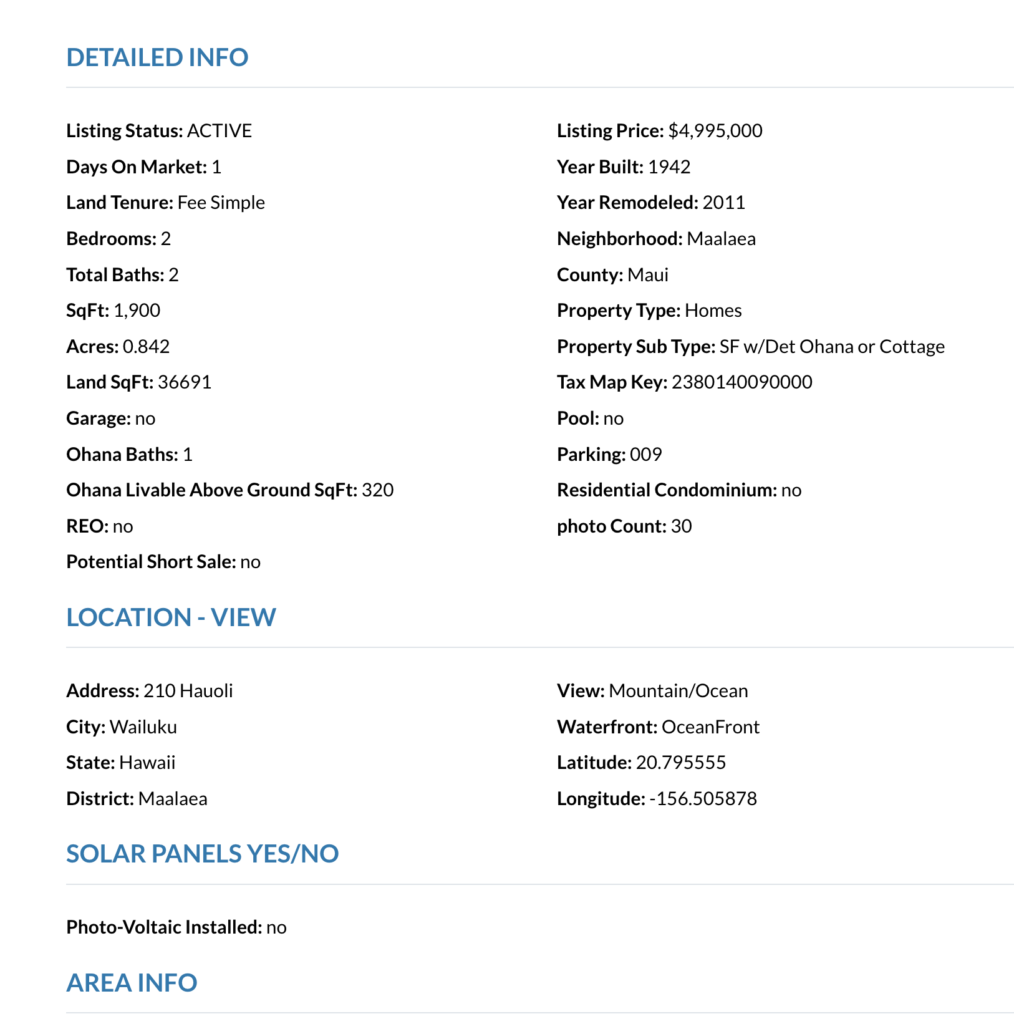 Please try a search of your own and enjoy all of the information provided.
https://idx.easymauirealestate.com/idx/search/advanced-property
Looking for something special?
Call Howard Dinits R(B) today
at 808-874-0600

Read Rajan K.'s review of Howard Dinits – Dinits Realty on Yelp
Read Amanda V.'s review of Howard Dinits – Dinits Realty on Yelp
Read Diane T.'s review of Howard Dinits – Dinits Realty on Yelp
Read _y0d8_ ..'s review of Howard Dinits – Dinits Realty on Yelp
Read Patrick S.'s review of Howard Dinits – Dinits Realty on Yelp
Read Elizabeth V.'s review of Howard Dinits – Dinits Realty on Yelp
Read Clayton W.'s review of Howard Dinits – Dinits Realty on Yelp
Read Chris M.'s review of Howard Dinits – Dinits Realty on Yelp
---
---
Want to receive email alerts with listings of condos or homes for sale?
Sign up today
at https://idx.easymauirealestate.com/idx/search/emailupdatesignup
Subscribe to your Maui Daily News at
http://mauilifestylenews.com/