This Saturday is the Wille K Blues Festival.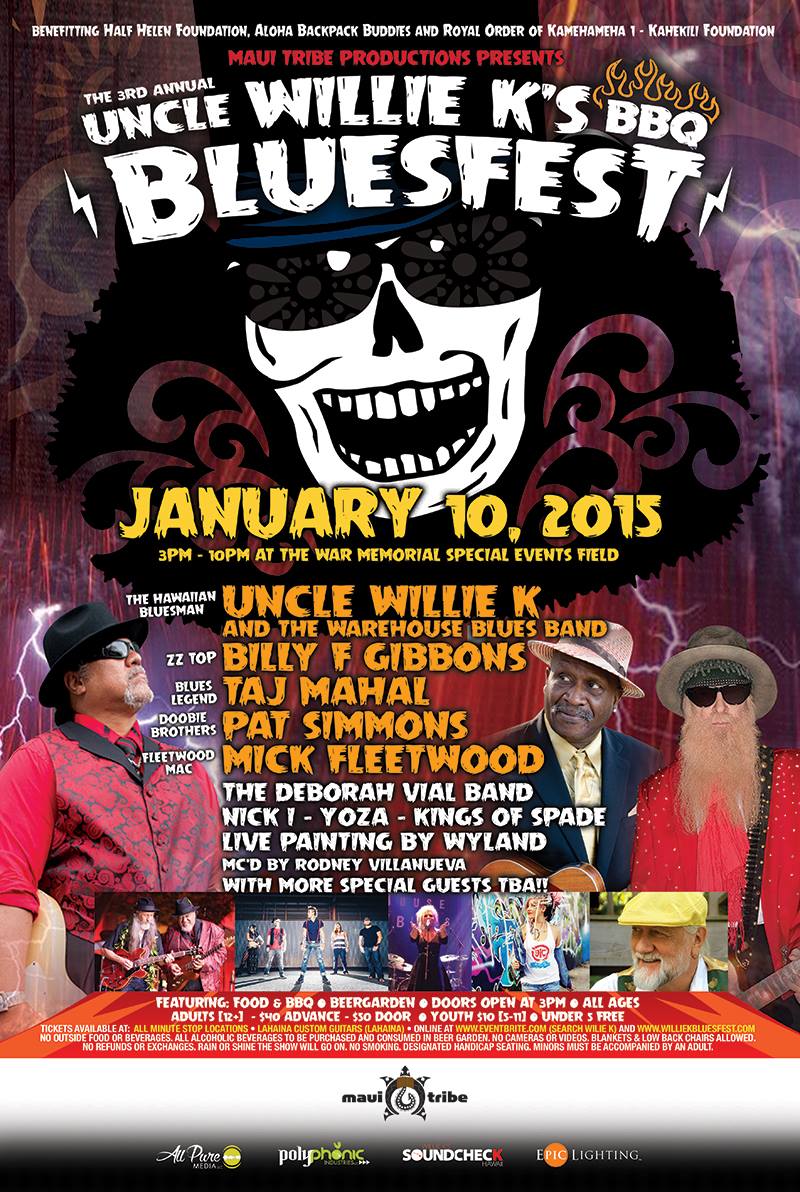 Here is something sweet & super spicy to tide you over 'till Saturday! Don't delay; get your tickets soon! You can purchase them at any Minit Stop location on Maui or at Lahaina Custom Guitars.
If purchasing online at Eventbrite http://bit.ly/1wt8YWx, please take a moment to choose one of the 3 local non-profits that are this year's Bluesfest beneficiaries, and enter one of the corresponding codes found below in the site's promotional box before completing your purchase. Read more about these great local organizations here: http://williekbluesfest.com/friends/ MAHALO NUI!
Video https://www.youtube.com/watch?v=kTtkPKnrROc&feature=youtu.be
CODES:
Half Helen Foundation: HELEN
Royal Order of Kamehameha I – Kahekili Foundation: ROYAL
Back Buddies (Maui Food Bank): BACKPACK
Please take a minute to login today.
Review your saved Searches and Saved Properties.
Please feel free to modify and delete your saved searches/properties.
24/7 Live chat support.

You can now chat real time with a client care representative and get real time help or a message to us ASAP.
Please go to our website today and try out the New Feature.
If you find a house that you would like to go see or need additional info please use the Chat service and request a showing or call back.
Try it today!
Please give us feedback.