Wailea Palms Condos For Sale
Today's condo of the Day is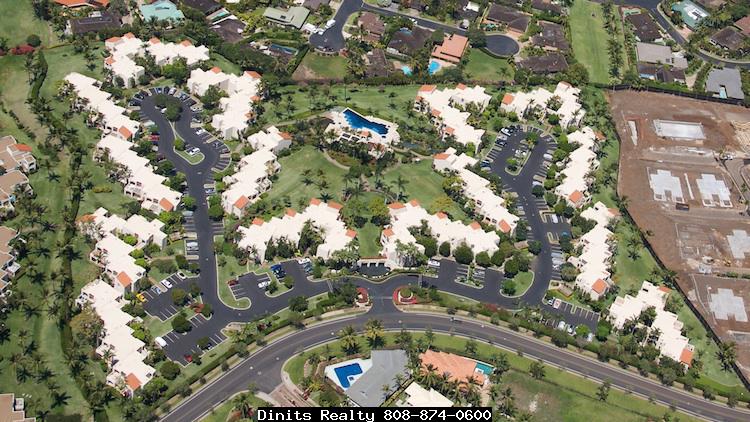 Wailea Palms in Wailea

Want to see what is for Sale at Wailea Palms
Click Here to see Wailea Palms Condos For Sale.
Looking to Buy Or Sell in Wailea Maui?
I want to be your agent.
Call me
.
Howard Dinits R(B)
Dinits Realty
808-874-0600
Please check out the Condo of the Day Wailea Palms II 
Wailea Palms Condos For Sale
for sale,wailea palms, wailea palms II, wailea palms condos, wailea palms condos for sale, wailea palms for sale, wailea condos for sale wailea real estate vacation rentals NOT OK, pets ok)(
Wailea Palms II – Wailea
Wailea Palms Condos For Sale
Wailea Palms is a luxury condominium built in 1992, with 120 units located in sixteen buildings, situated on fourteen beautiful acres. Home exteriors have a Mediterranean style with stucco walls and tile roofs. Concrete construction of buildings not only is durable but provides superior acoustic as well as thermal insulation making units quieter and easier to keep cool.  This is not a beach front community but is located a few blocks upslope from beautiful Keawakapu Beach. You are also just a short drive from The Shops of Wailea and resorts offering spa treatments, entertainment and fine dining.  Wailea Palms also has a gated entry for secure access and is a Private Residences community with condo owners and long term tenants only as this complex does not allow short term, vacation rentals.
If you like to golf, please note Wailea Palms homeowners are eligible to become  members of the Wailea Golf Association and play at the world class courses like Wailea Blue Course, the Emerald and Wailea Gold Courses. If you have allergies to pet dander, you will be happy to know pets are not allowed. Amenities include lush tropical landscaping with wide open spaces and water features, a swimming pool, jetted spa, fitness center, private putting green, and community pavilion with barbecues and outdoor entertaining areas. Interiors of units feature central air conditioning, granite counter tops, high ceilings, and sunken living rooms. Some condos sparkle with pride in ownership with custom cabinetry, upgraded doors and windows, and high end designer interiors.
There are numerous open floor plans offered at Wailea Palms. Twenty are one-bedroom units two baths with interiors that range from 549 to 743 square feet and with lanais that are 289 or 473 square feet.  Sixty condos are two bedroom, two baths with interiors that range from 721 to 1,080 square feet and lanais that range from 219 to 473 square feet. The last forty homes are two bedrooms, three baths with interiors from 1,078 to 1,245 square feet and patios that range from 314 to 614 square feet.
Call or text Howard Dinits 808-874-0600 to make your dream home at the Palms of Wailea a reality.
This property is also known as Wailea Palms II.
Want to see what is for Sale at Wailea Palms
Click Here to see Wailea Palms Condos For Sale.
Read Rajan K.'s review of Howard Dinits – Dinits Realty on Yelp
Read Patrick S.'s review of Howard Dinits – Dinits Realty on Yelp
Read Bill M.'s review of Howard Dinits – Dinits Realty on Yelp
Read Amanda V.'s review of Howard Dinits – Dinits Realty on Yelp
Read Diane T.'s review of Howard Dinits – Dinits Realty on Yelp
Read Elizabeth V.'s review of Howard Dinits – Dinits Realty on Yelp
Read Clayton W.'s review of Howard Dinits – Dinits Realty on Yelp
Read Chris M.'s review of Howard Dinits – Dinits Realty on Yelp
Want to receive email alerts with listings of condos or homes for sale?
Sign up today
at https://idx.easymauirealestate.com/idx/search/emailupdatesignup
Subscribe to your Maui Daily News at
http://mauilifestylenews.com/
You can now Search
Maui Real Estate For Sale by Price
Please try the 1 click search